---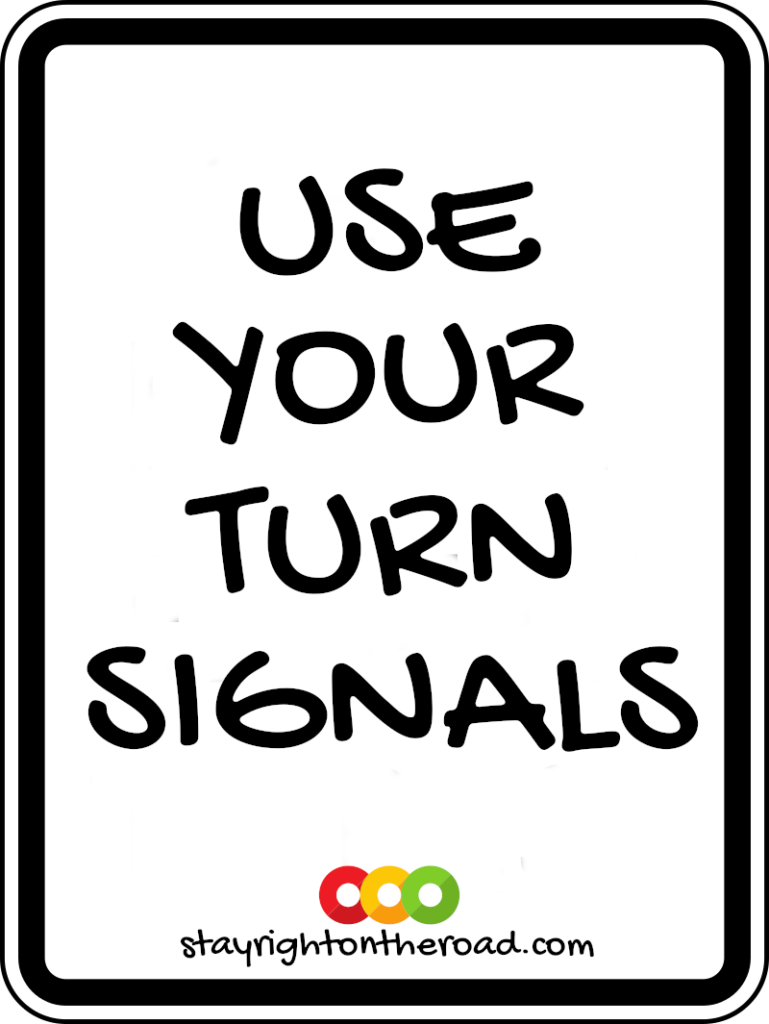 Every time you are making a turn be sure to use your turn signals.
In parking lots, parking spots, changing lanes, even turning into your own driveway.
Large amounts of people how somehow forgot or simply don't care to use turn signals anymore.
It's extremely dangerous and needs more attention.
---
Reasons
---
Have any questions? Check out our F.A.Q.
Learn more you can do to stay right on the road!
---