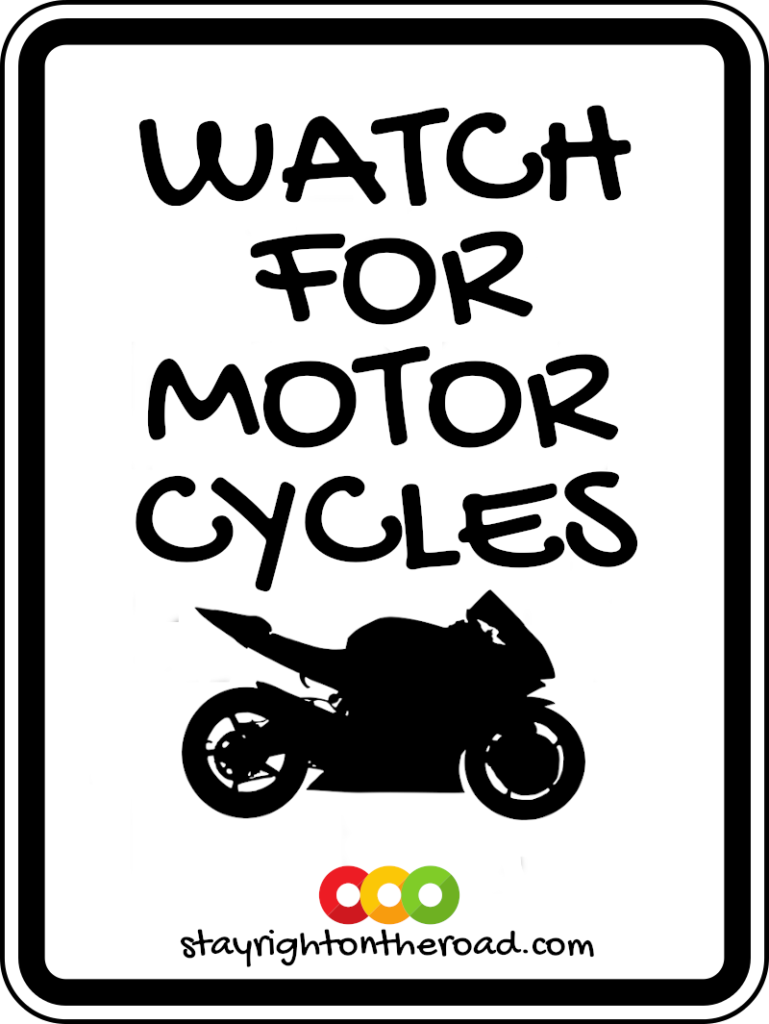 Do more than just watch, stay away from bikes.
Make sure to keep adequate distance when driving near motorcycles.
The last thing you want to do is rear end or side swipe a motorcyclist.
---
Reasons
---
Have any questions? Check out our F.A.Q.
Learn more you can do to stay right on the road!
---